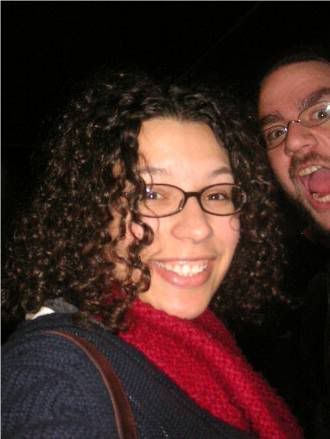 My friend Patti would always pass me her camera when we were backstage at the theater, to take pictures of her with the traveling musicians that came through. I started snapping self-pics when she wasn't looking, so she wouldn't discover the photo of me grinning like a goon in the middle of all her photos until she uploaded them at home.

Recently we were in Manhattan at a show, and met up with her there. Again, she handed me her camera so I could get a picture of her with the artist, and I snapped another photo; this time Rob got in it. She posted it on my MySpace, and I think it's hilarious.

We were not stoned, but I did eat a lot of those street corner peanuts.